Year Six Graduation - Special Guest!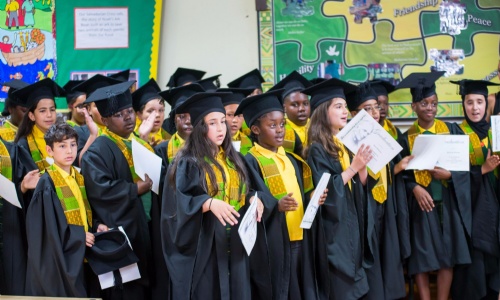 John Keble School was very pleased to welcome a special guest, Hannah Kendall, to Year 6 2016 Graduation.
Hannah gained a First Class Honours degree in music composition and is now a fully-fledged composer.
The graduates of 2016 were welcomed into the hall by their proud families, teachers, Headteacher Mrs Allard, Governor Father Michael Moorhead, the Year 5 children and Hannah Kendall.
After the opening prayers from Father Michael, Hannah reminded the children to dream big dreams and to go out in the world to achieve them. She also reminded them to be kind to each other and to others in our uncertain world. The children were presented with their certificates amid much applause and many photographs were taken to remember the day. Year 6 children ended the ceremony with a rousing rendition of the John Keble school song.