Animals in school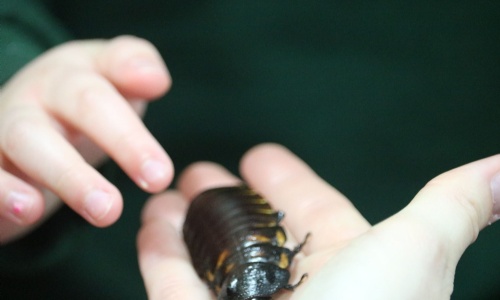 The children in KS1 enjoyed a day of learning about different animals as part of learning in Science. Lucy Johnson of Wild Science visited the school with a collection of exotic and more familiar animals for the children to pet and learn about.
We had a Madagascan Hissing Cockroach called Kelly, a Chocolate Millipede called Coco, a Corn Snake called Rusty, a Leopard Gecko called Bella, a White's Tree Frog called Kermit and a Rabbit called Logan.
The children were especially excited to meet Logan the rabbit and thoroughly enjoyed stroking its soft fur.
What a great day for the children of KS1!