Half Marathon Challenge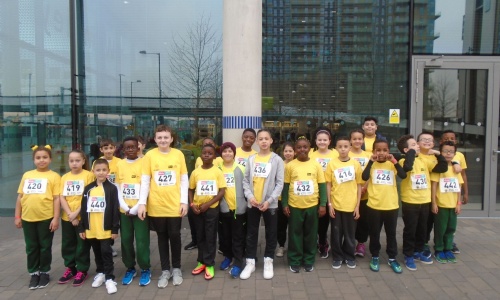 On Sunday 12th March, 25 children from John Keble, Years 3-6, took part in the North London Half Marathon Schools Challenge.
Over 1000 children from all over North London participated and it was an extremely exciting occasion for everyone involved. Despite the early start, lots of parents could be heard cheering on the John Keble runners from the stands at Wembley Stadium. A big well done to all children that managed to complete the 1 mile challenge! A big well done to the five staff members who ran too and to Mr Collier who crossed the line first!