Dental Health Day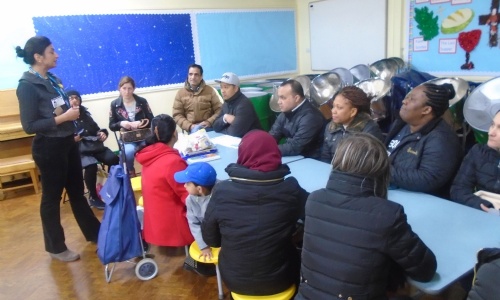 There was a great turn out today for the parents' dental health workshop.
Parents were shown how to properly brush their children's teeth and were given information on local dentists. We were all surprised at the amount of sugar in some foods and drinks! A lot of us also learnt that you should not rinse after brushing your teeth, because that will wash the fluoride away.
Nursery children also had a tooth care and brushing workshop. They learnt how to hold a brush, how to make circular motions and that they should brush their teeth twice a day for two minutes.