Admissions and Prospectus
All parents wishing to enrol their children at John Keble School are warmly invited to visit the school.
Please phone the office and make a time to meet the Headteacher and have a tour of the school.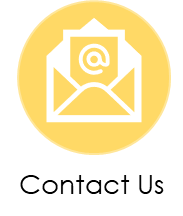 Nursery placement
Nursery places will be allocated at the beginning of the summer term. Please send in your applications before the Easter holidays, so that we can rank them.
Reception placement
Open days for entry to our reception classes take place in the autumn term.
Parents who wish to secure a place for their child in Reception must contact their local council to complete a Common Application Form (CAF) naming the school. This can be completed online. If you are a Brent resident you need to contact Brent Council's School Admissions Service on 020 8937 3110 or visit Brent Admissions Service by clicking the banner below.
You will also need to complete the schools Supplementary Information Form (SIF), which can be found at the foot of this page.

Other year placement
In Year admissions tours take place regularly with the headteacher throughout the year and are dependent on the availability of spaces. The school has waiting lists for several year groups.
We have a strong Christian identity and hold daily worship in the tradition of the Church of England.
The Governing Body of the school has sole responsibility for the admission arrangements and applying the criteria to this school. The maximum admission number for each class is 30. All applicants should be supportive of the aims, attitudes and values, expectations and commitment of this voluntary aided Church of England school.
Admissions policy
A link to our admissions policy is below. Please collect the additional application forms from the school office. We look forward to meeting you.