Helping your Child to Read
At John Keble we expect children to read at least 5 times a week. Children in EYFS and KS1 should be reading with an adult. They will need support to answer questions and fill in their reading record.
KS2 children may still need support and it is still important that they have an opportunity to read aloud. Children in KS2 can fill in their own reading records and can answer the questions asked of them with adult support if needed.
Below are some examples of how reading records should look.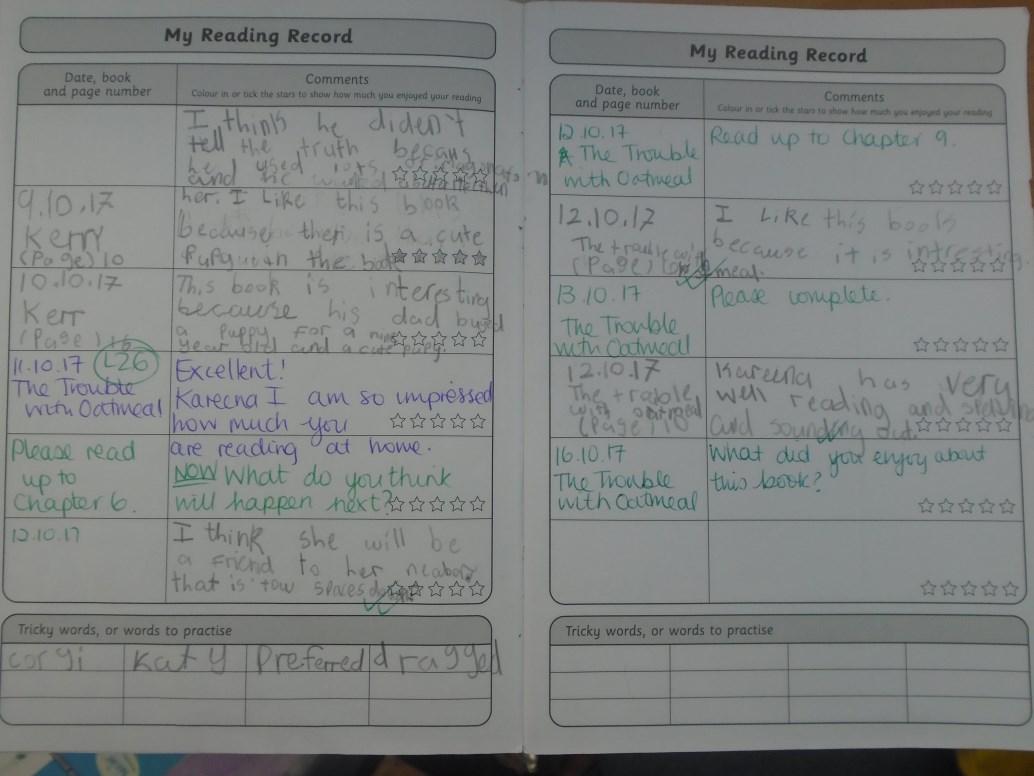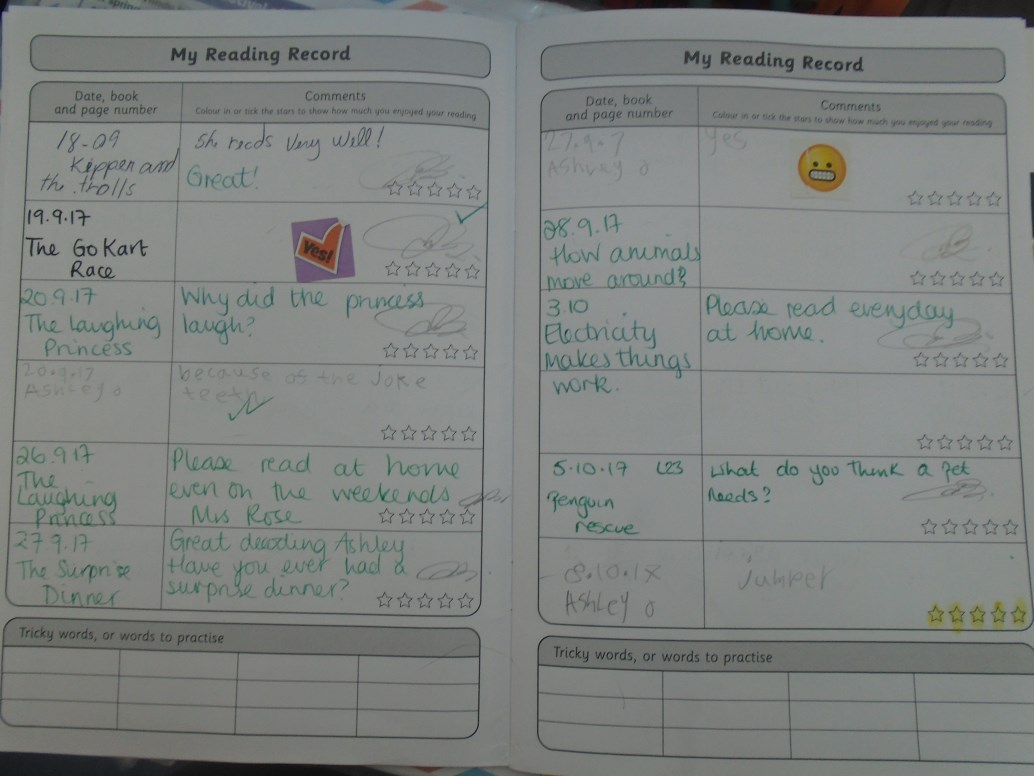 We have provided a resource to help you to support your children at home. They are prompts for reading and we hope they help you.