Music
What is the intent of our music curriculum at John Keble school?
Our ambitious, knowledge-rich curriculum has been sequenced to equip our pupils with the knowledge and skills to ensure they are happy, healthy global citizens, ready to take their place in modern Britain. The broad and balanced curriculum is creative, coherent and inclusive and, together with our Christian values, enables the pupils to be self-motivated, independent learners.
Music is a universal language that embodies one of the highest forms of creativity. A high-quality music education engages and inspires pupils to develop a love of music and their talent as musicians, and so increase their self-confidence, creativity and sense of achievement. As pupils progress, they develop engage critically with music, allowing them to compose, and to listen with discrimination to the best in the musical canon.
At John Keble our music curriculum intends for children to:
perform, listen to, review and evaluate music across a range of historical periods, genres, styles and traditions, including the works of the great composers and musicians
learn to sing and to use their voices,
create and compose music on their own and with others,
have the opportunity to learn a musical instrument, use technology appropriately and have the opportunity to progress to the next level of musical excellence
understand and explore how music is created, produced and communicated, including through the inter-related dimensions: pitch, duration, dynamics, tempo, timbre, texture, structure and appropriate musical notation.
How do we implement the music curriculum at John Keble school?
Year 1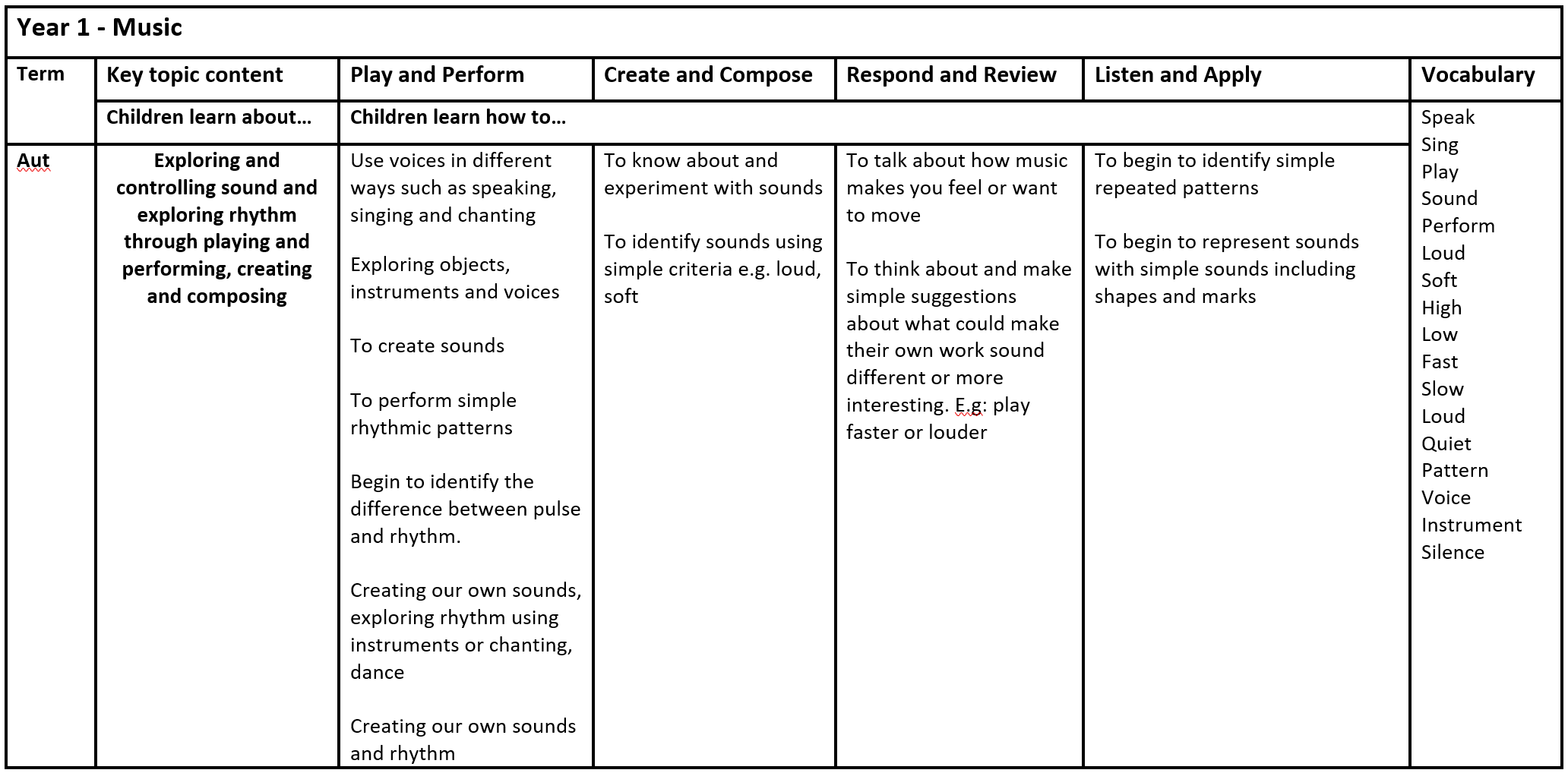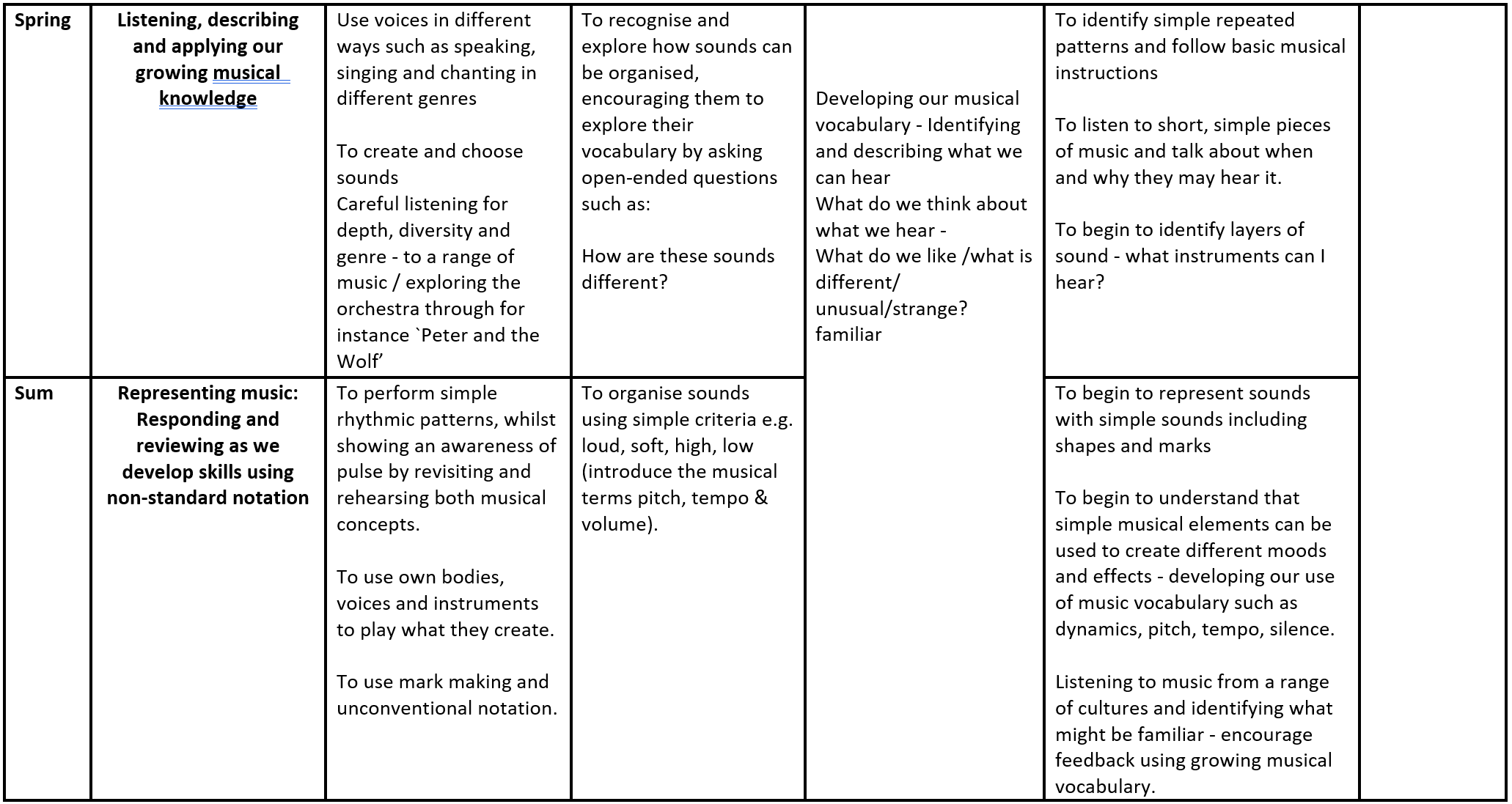 Year 2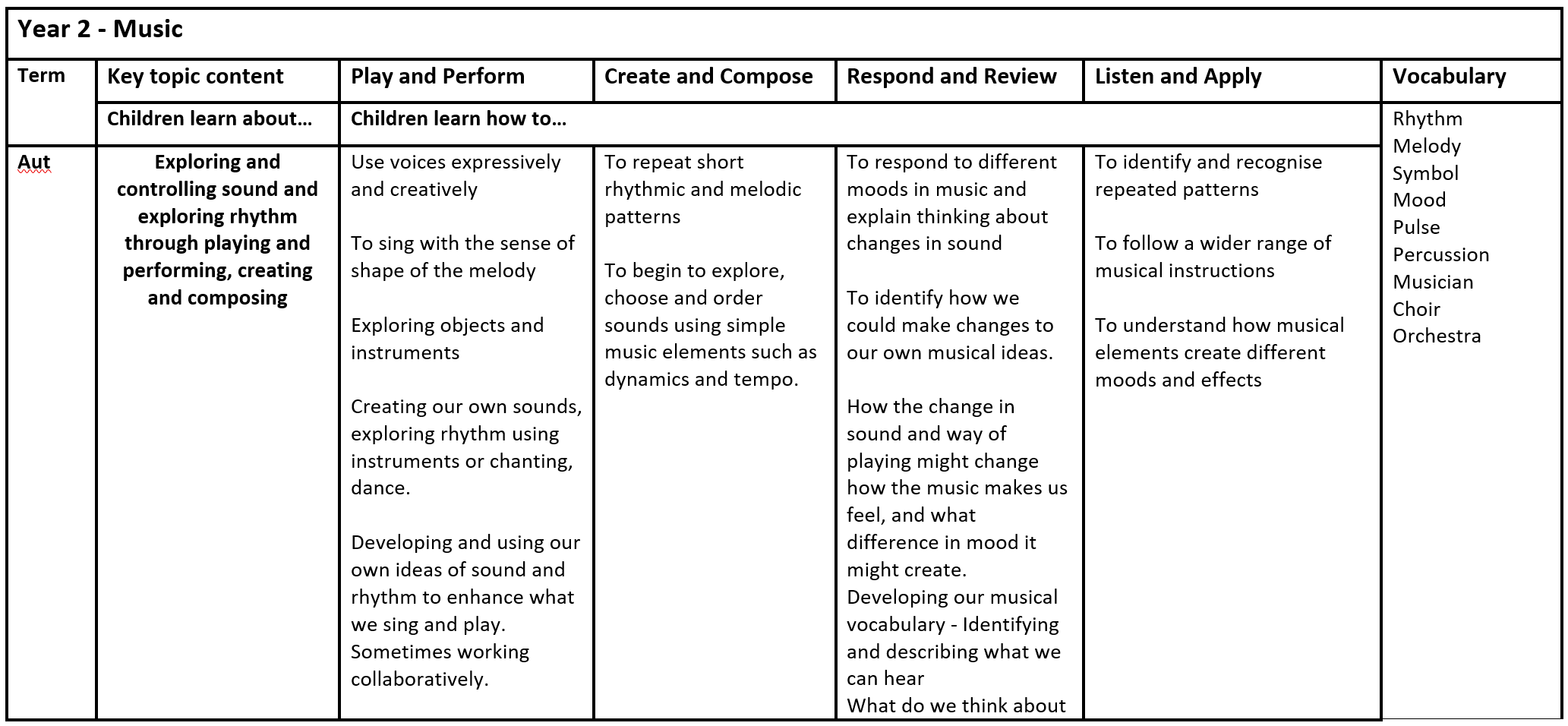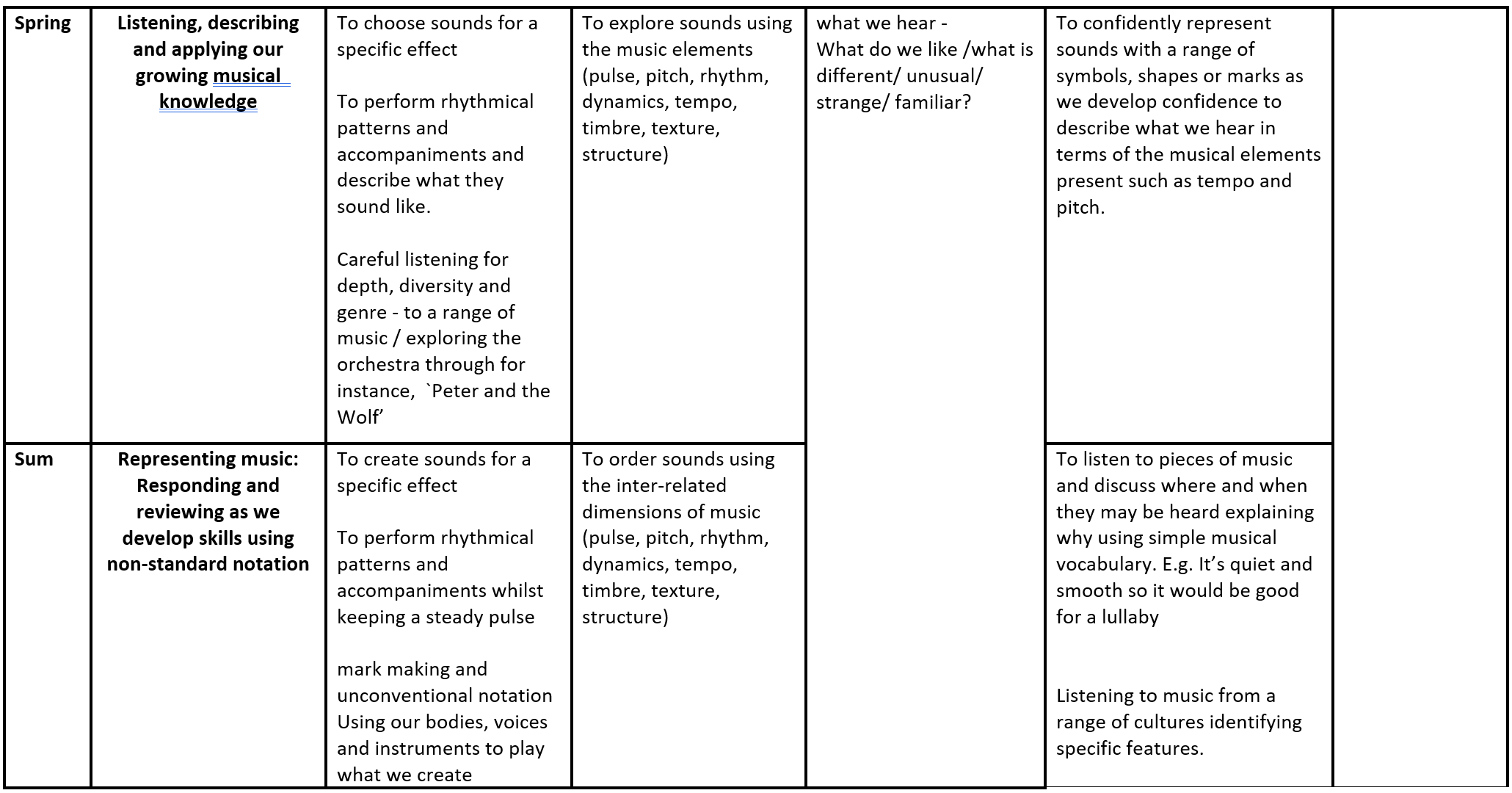 Year 3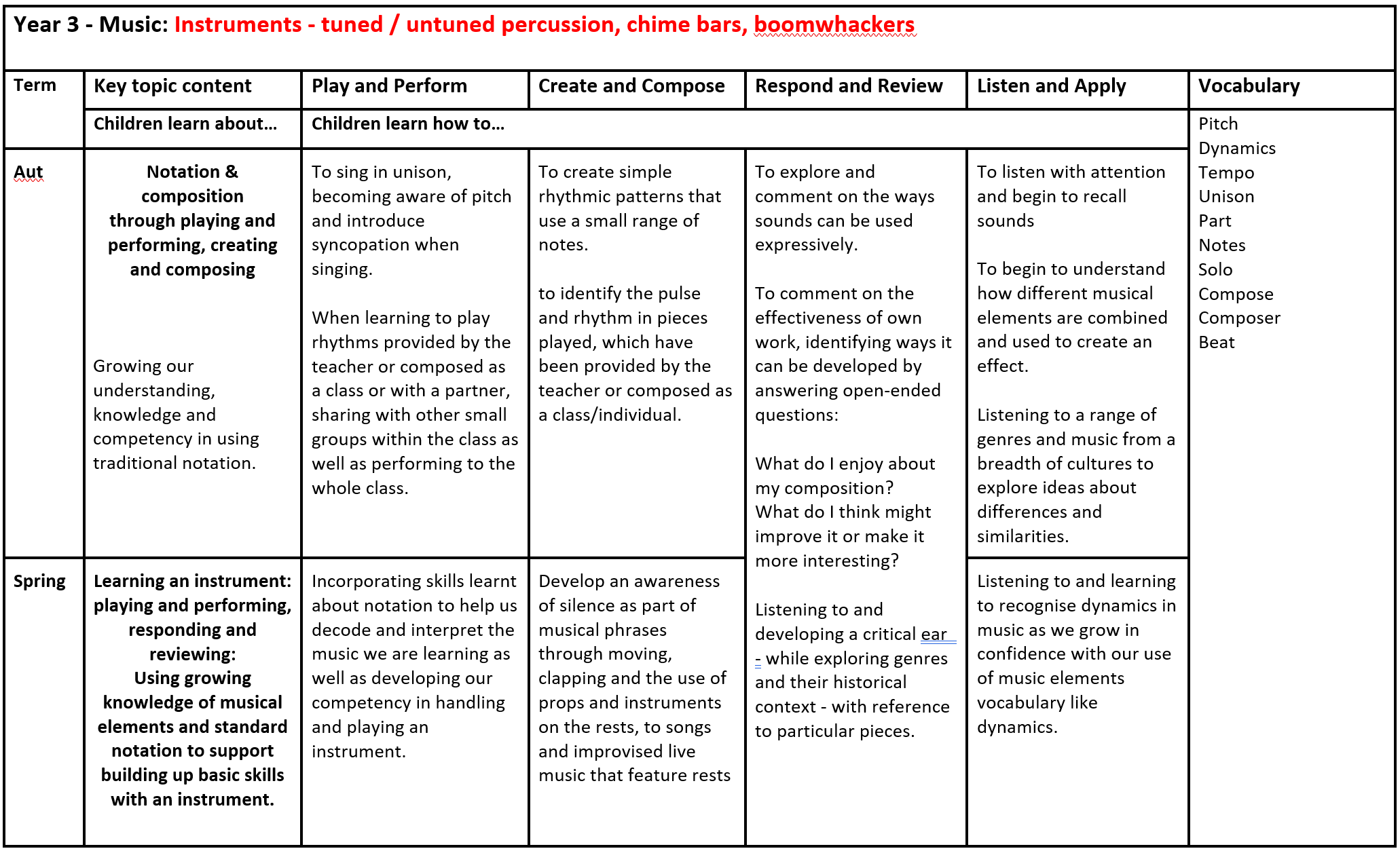 Year 4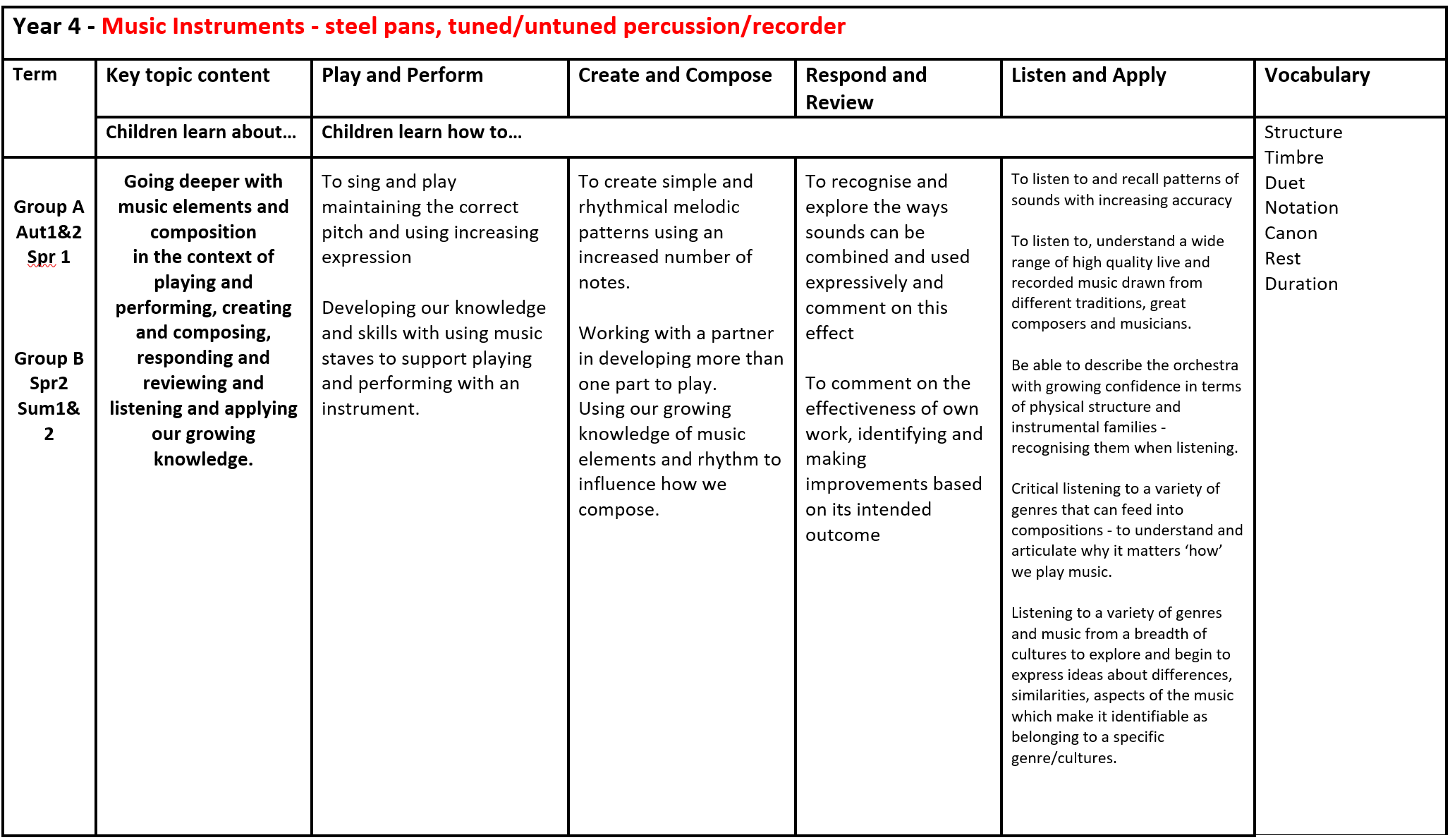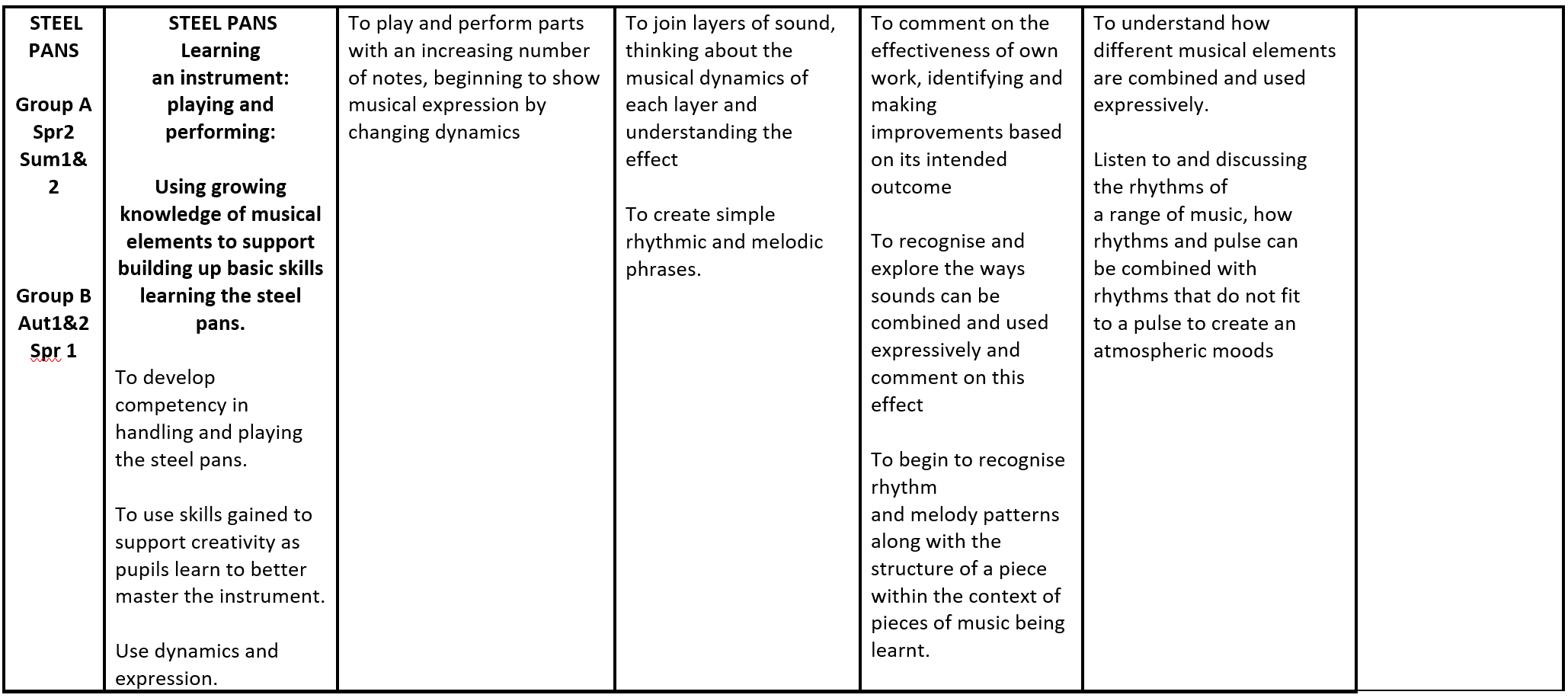 Year 5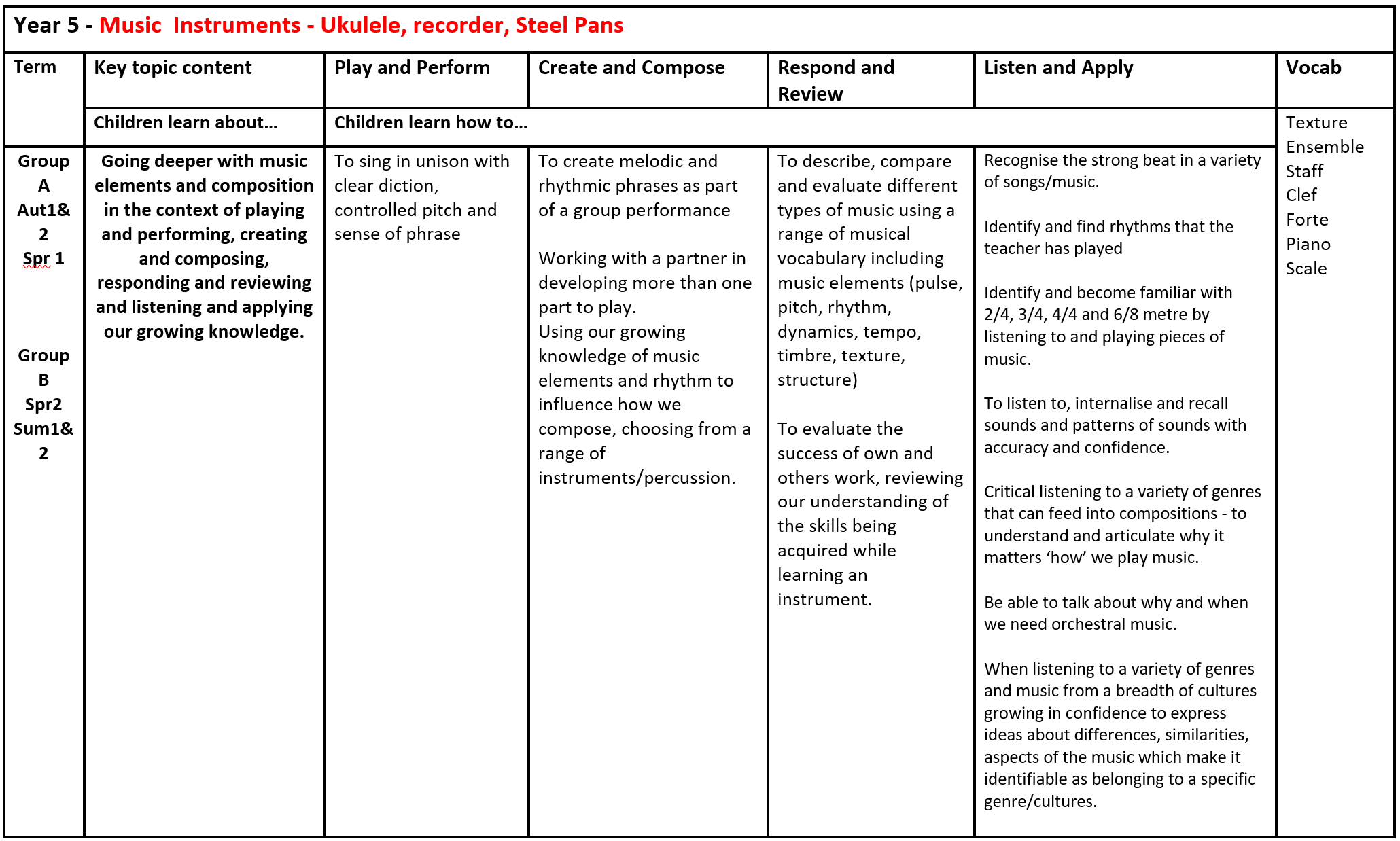 Year 6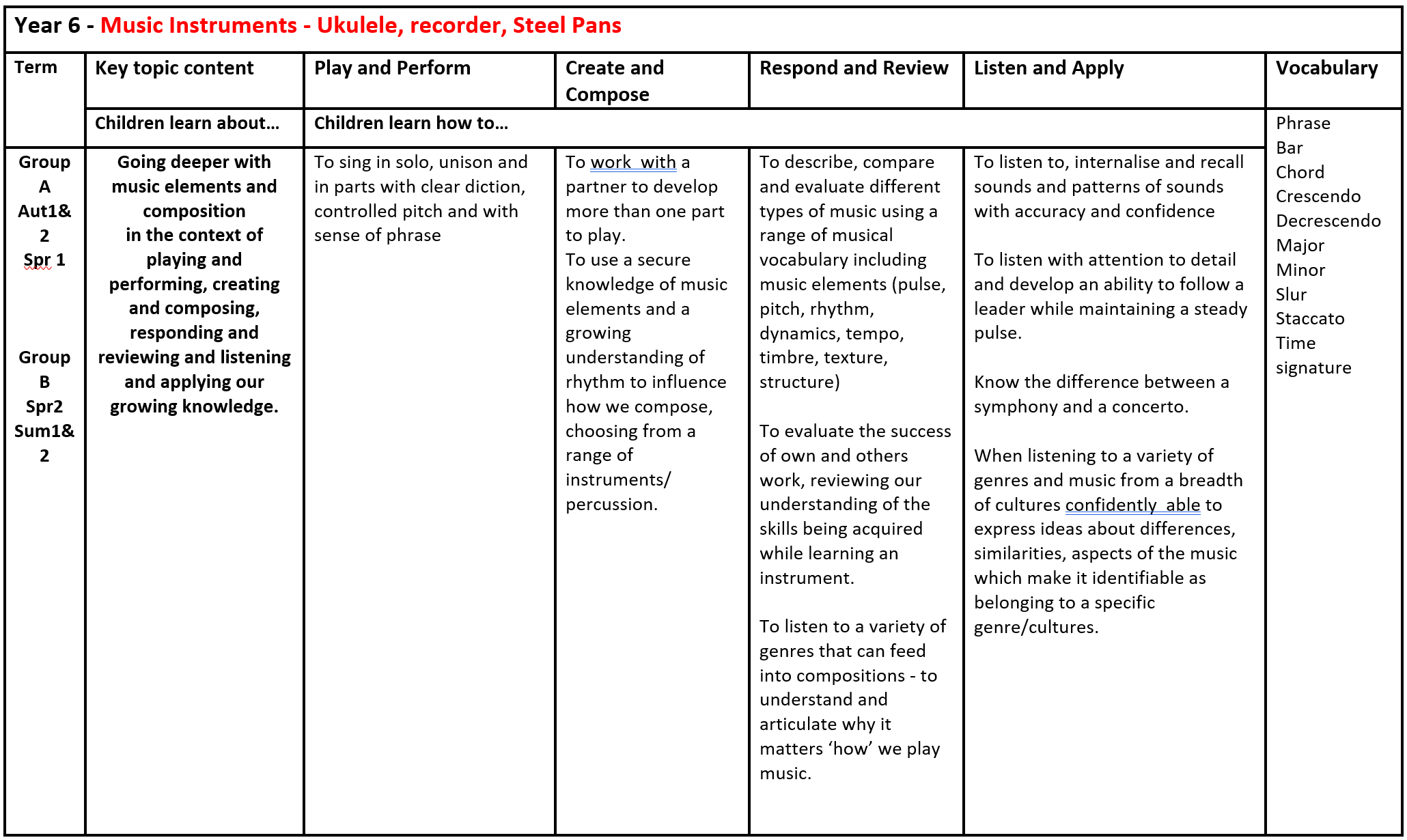 What is the impact of the music curriculum at John Keble school?
Children leave school being able to critically appraise a piece of music using the correct technical vocabulary when they do so. They can also identify the instruments used in a performance. They will have been exposed to a wide variety of compositions from across the globe: pieces that reflect their own cultural heritage as well as that of others.
The children will have had the joyful experience of learning to play different instruments from different sections of the orchestra and will have been inspired to continue this learning beyond their primary school tutelage.
They will have used these experiences to compose and perform their own pieces as well as listen to their own compositions played by others.
As a result, the children will leave John Keble primary school with an acute understanding and appreciation of the skill behind many of the world's most beautiful pieces of work and performances and be inspired to broaden their musical knowledge beyond their time at primary school.