Peer on Peer Sexual Abuse and Harassment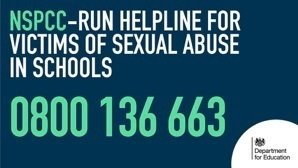 This helpline provides both children and adults who are potential victims of sexual abuse in schools with the appropriate support and advice. This includes how to contact the police and report crimes if they wish. The helpline also provides support to parents and professionals.
Peer on peer sexual abuse and harassment is not acceptable and not tolerated. Sexual harassment refers to unwanted conduct of a sexual nature that occurs online or offline. Sexual harassment violates a pupil's dignity and makes them feel intimidated, degraded or humiliated, and can create a hostile, sexualised or offensive environment. If left unchallenged, sexual harassment can create an atmosphere that normalises inappropriate behaviour and may lead to sexual violence.
Sexual harassment could include:
Sexual comments.
Sexual "jokes" and taunting.
Physical behaviour, such as deliberately brushing against another pupil
Online sexual harassment, including nonconsensual sharing of images and videos and consensual sharing of sexual images and videos (often known as sexting), inappropriate comments on social media, exploitation, coercion and threats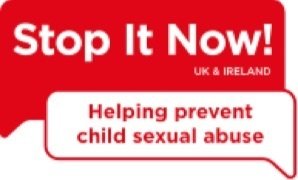 'STOP IT NOW' are a child protection charity who work to prevent child sexual abuse by making sure adults know what they can do to keep children safe. Through their anonymous and confidential online advice and self-help resources they can help you:
If you are worried about your own thoughts or behaviour
If you are worried about another adult's behaviour
If you're worried about a child or young person's behaviour
If you want information on how to keep children safe offline and online