Spanish
What is the intent of our Spanish curriculum at John Keble school?
Our ambitious, knowledge-rich curriculum has been sequenced to equip our pupils with the knowledge and skills to ensure they are happy, healthy global citizens, ready to take their place in modern Britain. The broad and balanced curriculum is creative, coherent and inclusive and, together with our Christian values, enables the pupils to be self-motivated, independent learners.
Learning a foreign language is a liberation from insularity and provides an opening to other cultures. Our Spanish language curriculum encourages pupils' curiosity and deepens their understanding of the world. It enables pupils to express their ideas and thoughts in Spanish and to understand and respond both in speech and in writing for practical purposes. Our Spanish language teaching also provides pupils with a foundation for learning further languages, equipping pupils to study and work in other countries.
Children in Key Stage 2 learn to:
understand and respond to spoken and written language from a variety of authentic sources
speak with increasing confidence, fluency and spontaneity, finding ways of communicating what they want to say, including through discussion and asking questions, and continually improving the accuracy of their pronunciation and intonation
write at varying length, for different purposes and audiences, using the variety of grammatical structures that they have learnt
discover and develop an appreciation of a range of writing and songs in the language studied.
How do we implement the Spanish language curriculum at John Keble school?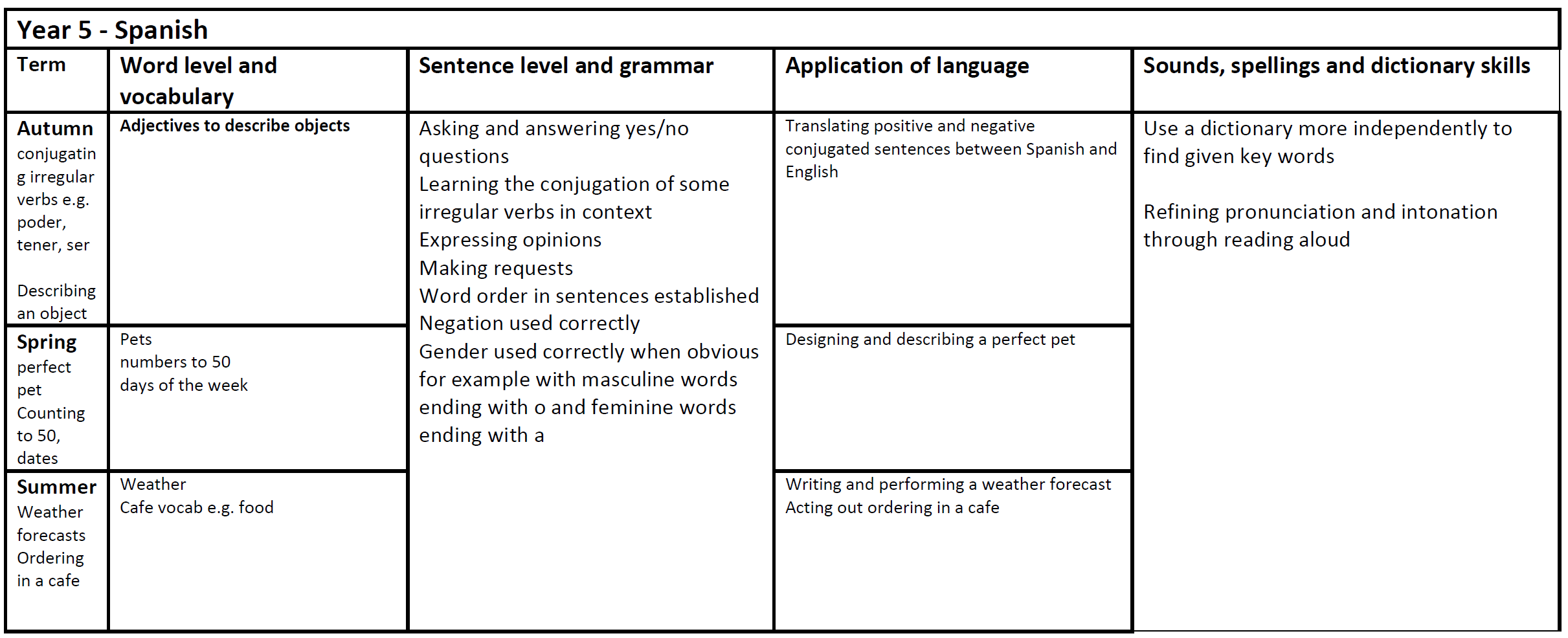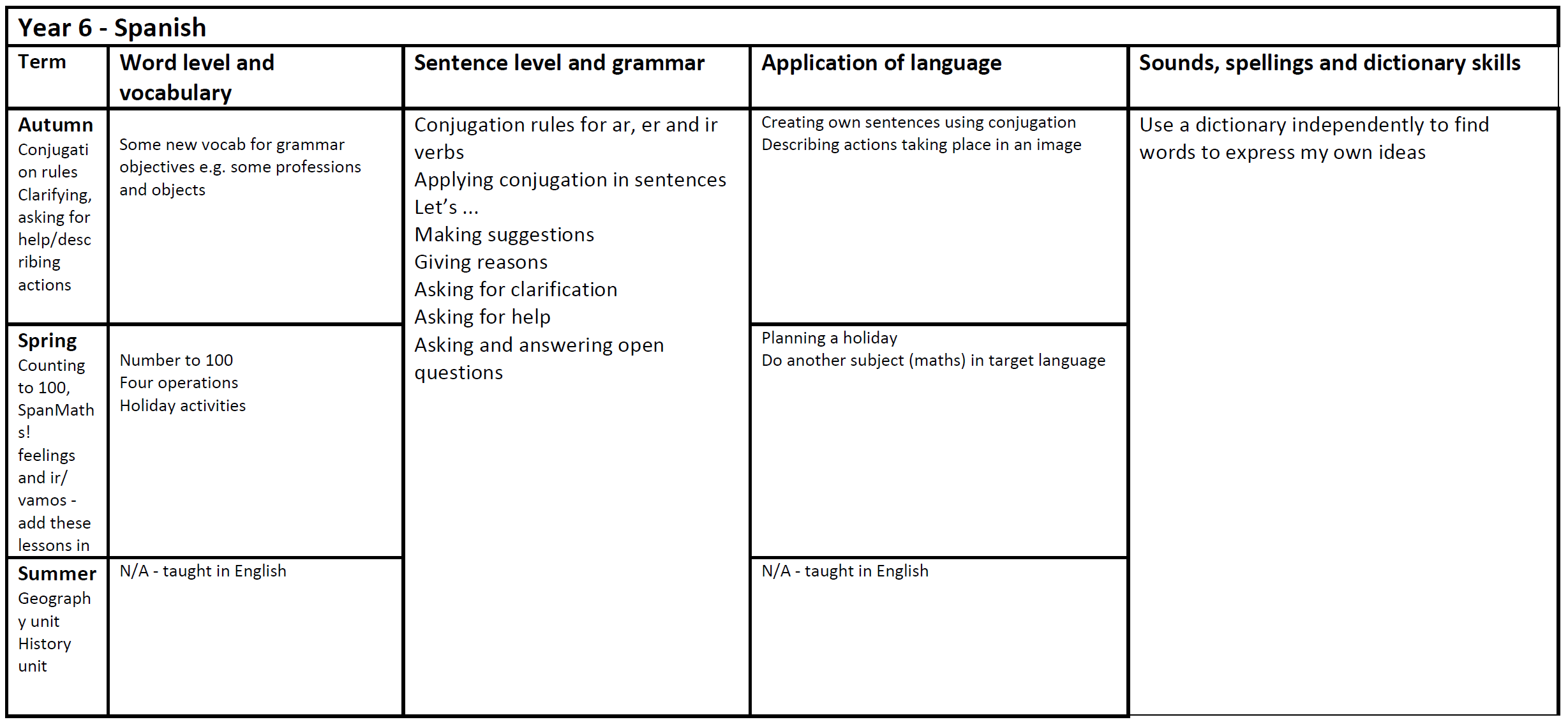 What is the impact of our Spanish language curriculum at John Keble?
Children leave John Keble with the ability to communicate with Spanish speakers to demonstrate courteous interactions when ordering at shops and restaurants or when needing directions. Through engaging and fun lessons the children leave the school with a desire to pursue further language courses in secondary school and beyond that in time enable them to become truly global citizens.