Year 1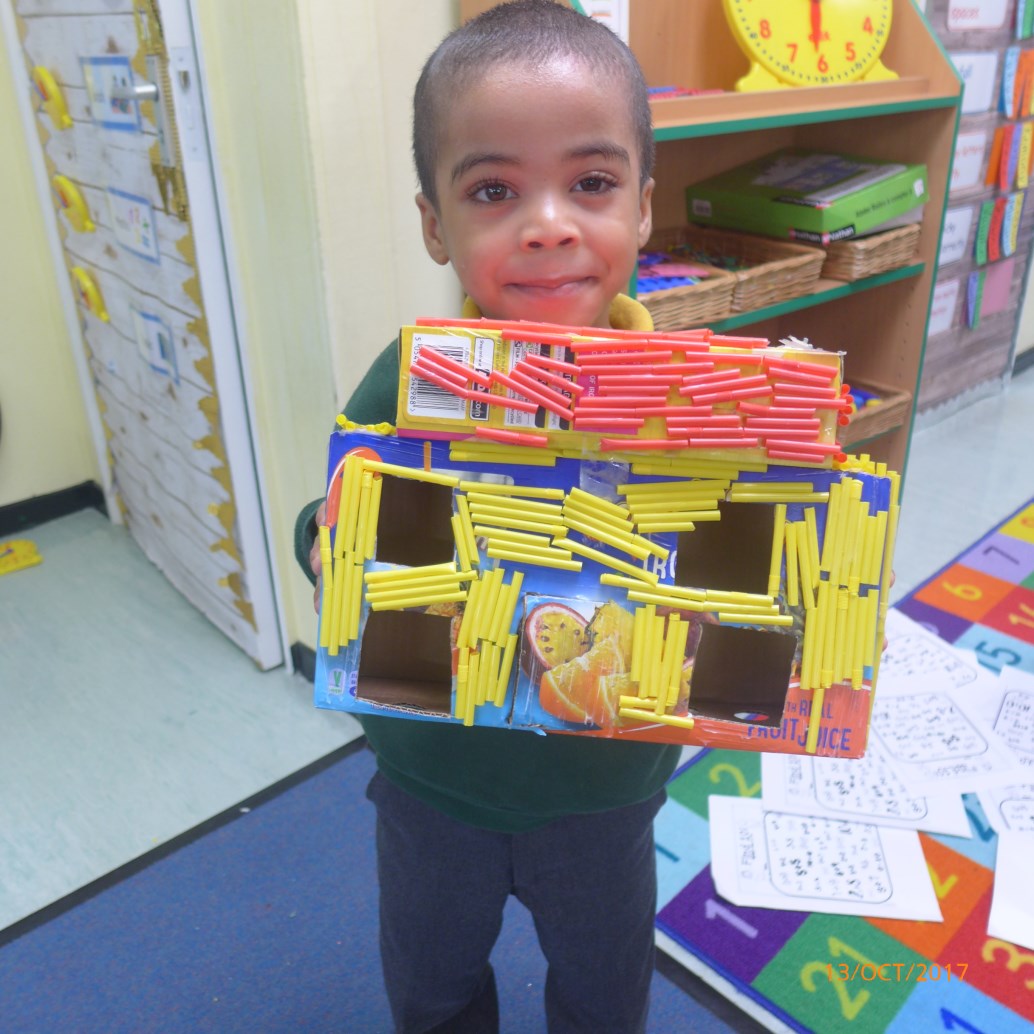 Task
Make a new house for the Three Little Pigs
National Curriculum links
Maths: lengths and heights, sequencing events in chronological order, recognise and name 2D and 3D shapes
Reading
Writing
Science: everyday materials
Art/Design and Technology
Ideas and questions for your child
Read and talk about The Three Little Pigs story – Can you tell me the story? What happens next? What happened first? What happens at the end?
What shape is the house? The windows? Which is taller? What are you going to put on the top, the left, behind?
Write a sentence or two about the house e.g. "To Ms Shaw,
I made my house of bricks. Do you like it? Bobby"
Which materials should we use? Why is that a good/bad material? Would ____ work? Why/why not?