Year 2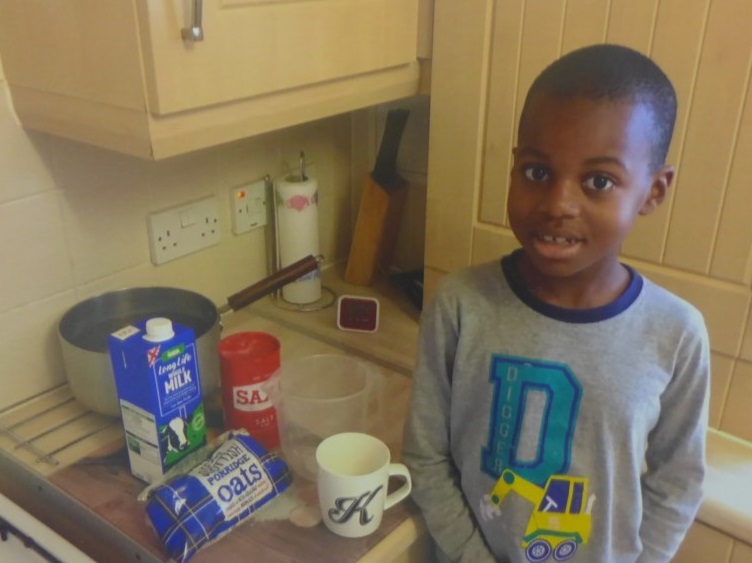 Task
Making porridge for Goldilocks and the Three Bears.
National Curriculum links
Maths: solve problems with addition and subtraction, units of measurement, money
Reading
Writing
Science – healthy diet
Could use computing skills to record (pictures or videos)
Ideas and questions for your child
Read and talk about Goldilocks and the Three Bears – how do you think Goldilocks felt? Why did she do that?
Weigh the ingredients carefully together, time how long it takes, how much more flour do we need?
Buy the ingredients together – talk about the different coins.
Take or draw photos/pictures of you making the porridge, order them and label them with a little bit of writing.
Talk about other foods in the kitchen, healthy diet – what would be a good topping for our porridge? Why?