Year 2
Welcome to the Year 2 page.
Wednesday 31st March 2021

Dear parents, it has been absolutely brilliant to see the children back in the classroom where they belong. Both Miss Rahim and I have been so pleased with the way the children have settled bak into the routines. They are working hard and learning lots.

This half term the children have focussed on animals and their habitats, exploring the savannah of Kenya, the frozen arctic and the deserts of the world. The children have learnt how animals have adapted to their environments as well as how they depend on them to survive. Inspired by the sad tale The Journey Home, the children produced some excellent writing explaining why people need to take better care of the planet.

In Mathematics, the children have been learning about fractions and will continue to do so next half-term.

We have also focussed on ensuring all the children can spell the days of the week and months of the year correctly. We had a lot of fun discovering why they have the names they do, however a little practice over the Easter break would go a long way to help spell some of the trickier names correctly (Wednesday and February, we're talking about you!).

Our topic next term is all about materials, their properties and their uses. For a full rundown of the learning your child will undertake next term, please click on the relevant section below.

Enjoy the Easter break.
A child's presentation on the landscape of Kenya
Timetables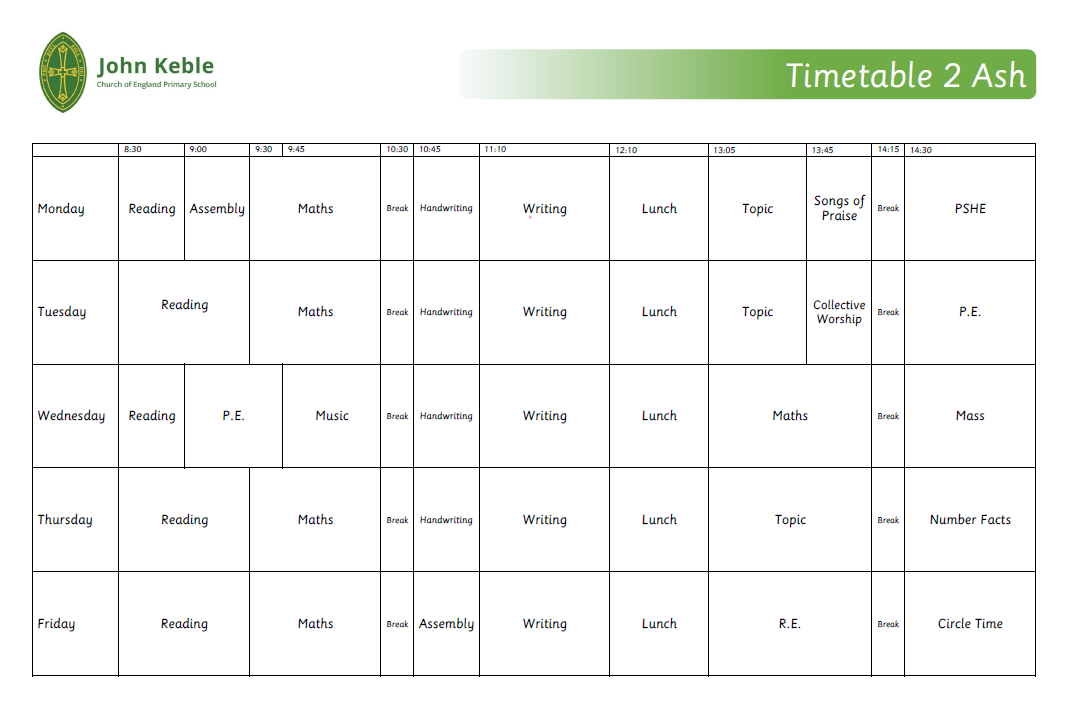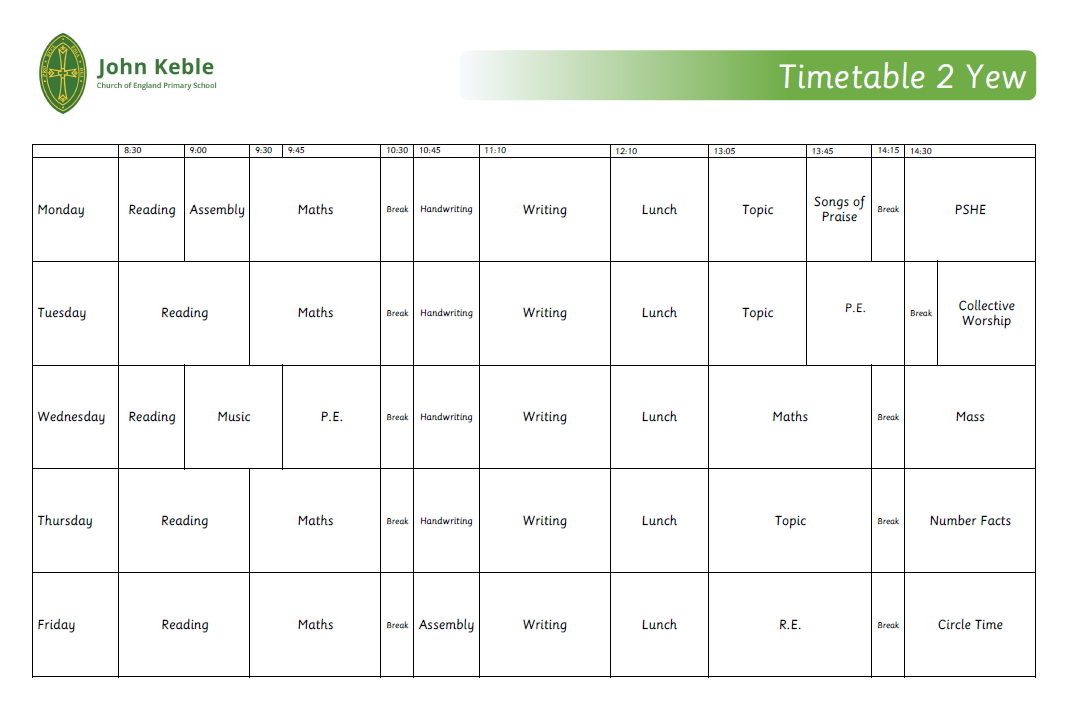 Meet the Team
The Year 2 team is:
Mr David Martin (Assistant Headteacher Years 2 and 3)
Mrs Nebulae Adams (2 Ash Class Teacher)
Ms Umaiya Khawaja (2 Ash Classroom Assistant)
Ms Kamilah Rahim (2 Yew Class Teacher)
Ms Kathryn Franklin (2 Yew Classroom Assistant)
Ms Sacharde Bell (2 Yew Classroom Assistant
How do I contact my child's teacher?
Teachers use Class Dojo to communicate with parents and share children's work. Class Dojo is the quickest and most convenient way to get a message to your child's teacher. Click on the relevant icon to download the app to your phone.
Alternatively, please contact the school office to leave a message.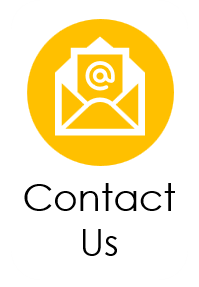 SchoolPing is essential for receiving school messages from John Keble, including details of events, closures and other important information.
Click on the relevant icon to download to your phone.
What is my child learning?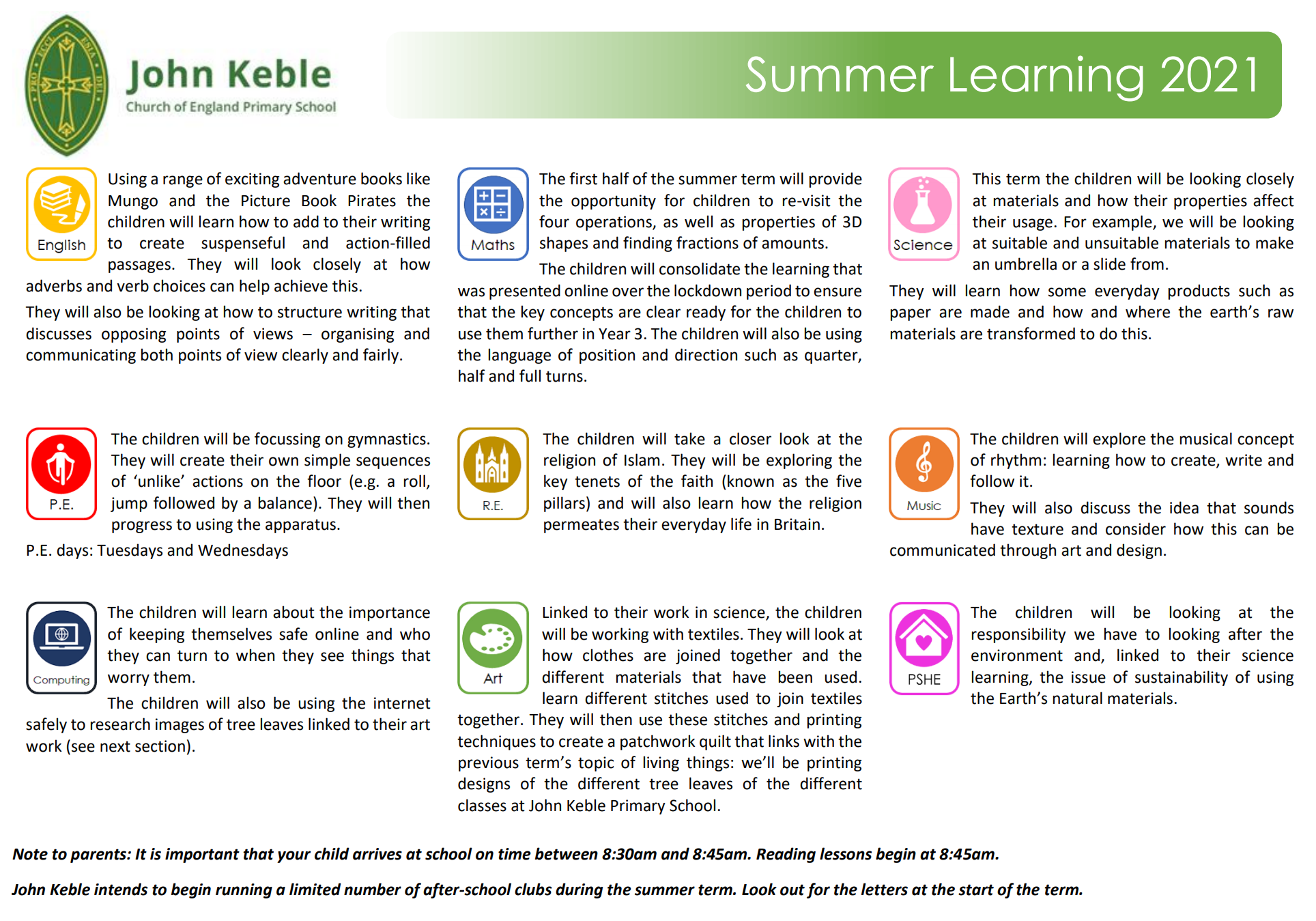 Home Learning
The school uses Google Classroom to provide children with tasks for home learning.

Additional mathematics tasks are set using the Mathletics App/Website.

Additional spelling tasks are set using the Spelling Shed App/Website.

Printable Home Learning Packs are available via the Remote Learning section of our website. Here you will also find a whole range of resources to support your child's education at home.